Pony Rides
Nile Horseback Safaris offers 30 minute pony rides for kids aged, 4 to 12 years. This is a great option for kids that have never been on a horse before, or those that fear horses. The kids are accompanied by at least one guide at all times. We do ask parents to walk with younger children for added safety and reassurance.
Pony rides are run between 9am and 11am and 2:30pm and 4pm daily subject to availability of ponies. Please call ahead.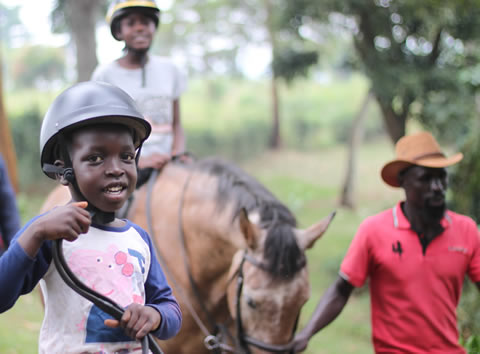 1 Hour Rides
Our 1hr rides are also suitable for kids from age 6. We generally have kids led by a guide, but for those kids that can ride we have suitable ponies that are safe for kids to control themselves.