Overnight Safari
Staying at The Haven
Our overnight horse safari leaves from our stables and treks approximately 20km down river to The Haven Riverside Lodge.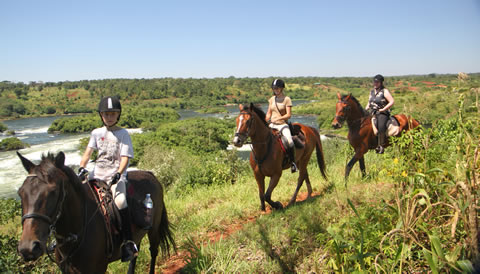 We pass through traditional Ugandan villages, areas of jungle, plantations and along the banks of the River Nile. There are a multitude of birds species in the area, you may also see monkeys, and the more elusive banded mongoose. The locals are incredibly friendly and will happily wave and greet you as you pass.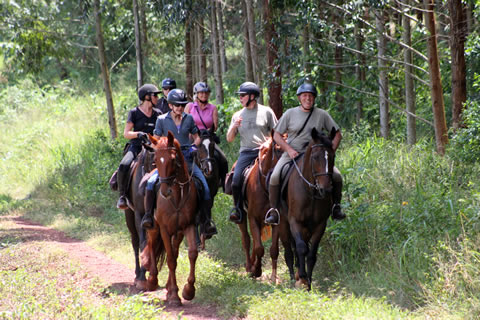 You and the horse(s) stay overnight at the Haven, your luggage will be waiting for you when you arrive.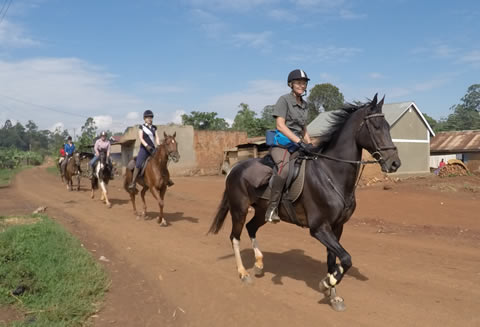 After a late lunch, take an afternoon fishing trip, swim in the pool or just relax with a book while overlooking one of the biggest rapids on the Nile.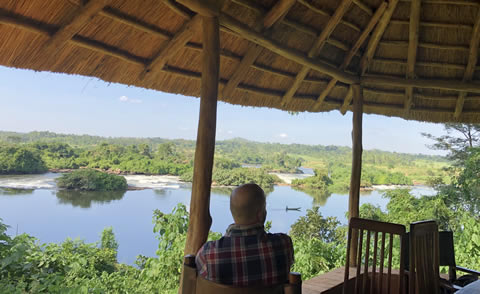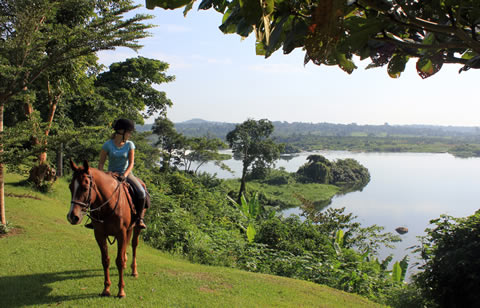 After a big breakfast next morning we set off on the return journey. We trek an alternate route through Mabira forest, villages and plantations and over some spectacular views on top of the hills overlooking the Nile valley and Lake Victoria.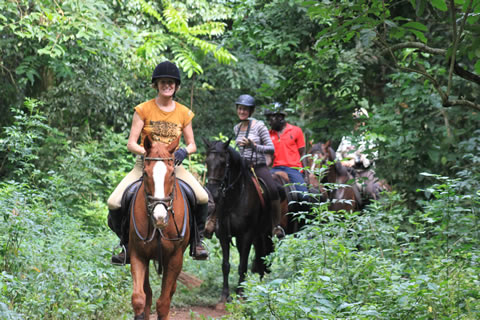 For those who really want to have long canters, today's ride through the forest and sugarcane and tea plantations is incredible. Wide roads with minimal people, animals or traffic to slow you down.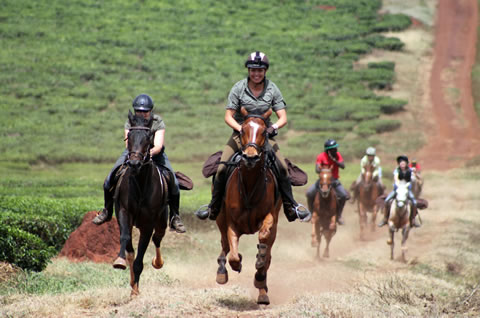 We ensure all your luggage is transported to and from the lodge by car leaving you unencumbered to enjoy your ride. We also provide secure overnight parking for your vehicle.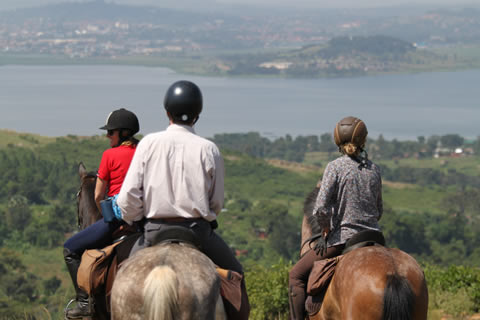 What Is Included?
All your riding, accommodation, lunch, dinner and breakfast at The Haven and also a snack at our stables at the end of day two's ride. Please let us know if you are a vegetarian as we can cater for you. We also supply water in the saddlebags for while you are riding, and raincoats just in case. The only thing not included in the price of the safari is drinks at The Haven. You will have some space in your saddlebags, should you want to bring snacks, medicine, cameras, sunscreen etc along on the ride.
Accommodation
At The Haven
There are 3 accommodation options at The Haven. The price of the safari is based on your accommodation choice.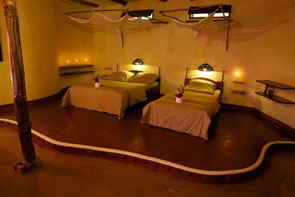 1. Luxury Bungalows with ensuite.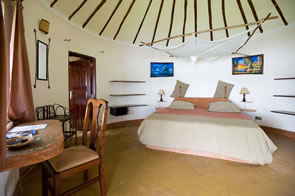 2. Mid-range bandas with ensuite.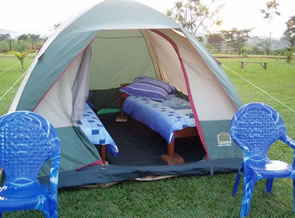 3. Lazy camping, where the tent and camp mattresses, linen etc is all supplied. A very clean and luxurious shower and toilet block is not far away.
VERY IMPORTANT
We do require experienced riders for this safari as the route and length of this ride is physically demanding. You need to be able to canter for extended periods and be competent riding in English saddles (We do not have any western saddles). You will be in the saddle for roughly 4-5 hours per day.
Overnight safaris require a minimum of two people to run, and accommodation is subject to availability. We have a rider weight limit maximum of 85kg for this safari. Please contact us if you a single rider as at times we have other single riders waiting on a second person so we can run an overnight safari.
Please call asap to book, as accommodation at The Haven needs to be confirmed early in the peak season.